I ran the regular loop this morning. I was up earlier than usual because I had to bring my boy to the "alternative" school. He's not happy. Anyway, our washing machine is on the fritz, and we can only wash real small loads, so I was down to my last pair of shorts. (Yep, I can still wear shorts here even at 6 in the morning.) I didn't bring my "watch" with me to time myself this morning since I planned on taking it nice and easy because it's my first run since the race. My "watch" is and has been for a while now my cell phone. I usually start running as soon as it changes from one minute to the next. Then as soon as I finish I start counting seconds in my head until it changes from one minute to the next. I figure I could be off by as much as 6 seconds or so depending on how much counting I have to do. But on a 3 mile run that amounts to only 2 seconds per mile, and that's close enough for me. I've seen in our internet history that my wife has been doing searches for Garmins. So I may be getting one of those for my upcoming birthday and/or Christmas. That'll be nice. Back to the run: I think I was going at a pretty good pace regardless of how easy I wanted to take it. One thing that was slowing me down was my last pair of shorts. There's no draw string. So I had to worry about keeping them up all the time. I didn't worry too much because it was dark out. I tucked my shirt in hoping that would add a little more friction. Then I rolled them over once. I ended up rolling them over three times. I should've rolled them from the get go. No one would have seen how dorky I looked in the dark. All in all the run felt good. I was glad to see that I didn't put on too much weight with all the holiday feasting I've been doing lately.
Comments(20)
Time: 24:36 (8:22 pace)
I thought I was running faster, but I guess not. It was dark and I passed these two ladies. I hope I didn't freak them out too much. No Garmin for the birthday. Maybe Christmas.
Comments(8)
I did the first 5 miles in about 44 minutes. (8:48 pace) Then I felt a pain in my knee so I immediately stopped. I walked about 0.15 miles until it didn't hurt anymore, then ran the rest of the way home.
Comments(5)
Halelujah! Ginger didn't poop. Ginger didn't poop! High-ho the dairy-o, Ginger didn't poop! But she was off to the races. Man did she drag me today. I didn't time myself, but I wish I would have. My knee felt great.
Temp: 48
Finish time: 8am
Comments(16)
Walter's long lost twin.
Comments(9)
Camille's Hollywood lookalike.
Comments(8)
Argentine Rocket's lookalikes
I couldn't decide which one I liked best, so let the viewers decide:
Natalie Portman?
Rosario Dawson?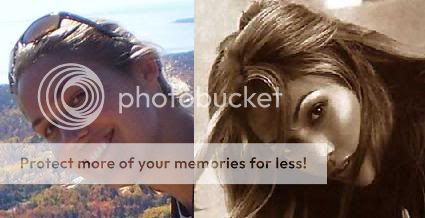 Jennifer Lopez...?
...or Jaws? (my wife told me not to put this one because it might make you cry. She also said you look like Alyssa Milano.)
Comments(11)
The pain in my chest was so bad today, I finally went to urgent care. They took X-rays. Everything looked good. The doctor said worse case scenario is that I have a hairline fractured rib. But unless they get the exact right angle, it wouldn't show up in the X-ray. More than likely it is a strained ligament. He gave me some pain medication and muscle relaxants. I guess I'll bow out of my 5k Saturday. Hopefully I'll be going again in a couple of weeks.
Comments(30)
Jogged it. It was achy. Tried to test out the Garmin, but apparently I have to let it locate the satellites first. 8:53 pace. Time 26:08.
Comments(2)
Time: 24:00 (8:08 pace)
Finish Time: 7am
Temp: 41
Well, according to Mr. Garmin, the loop I usually run is 2.95 miles. It's nice to know that GoogleEarth is accurate up to the hundredth of a mile. I have to trust that Garmin is completely and one hundred percent accurate up to twelve decimal places. I have to.
Comments(8)
Bicycle ride AM
Distance: 17.5 miles
Time: 1:03:43
Finish time: 9:30am
Temp: 44
Bicycle ride PM
Distance: 17.5 miles
Time: 1:11:14 - against the wind most of the way.
Finish time: 4:45pm
This was the first time I got to work faster than I got home. I haven't rode in forever. I'm not used to it now, and I was exhausted when I got home.
Comments(2)
Oh my gosh I'm getting so fat. Don't tell Marion.
Tonight's run was horrible. I was pushing as hard as I could, but my pace was way off. I think because my legs were so sore from all the biking I did yesterday. I'm sure it also has to do with not running forever and my horrible diet.
Time: 25:30 (avg. pace 8:39)
Comments(6)
Debt Reduction Calculator